---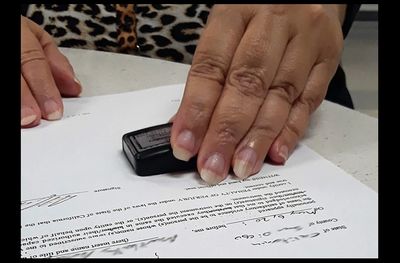 REPRESENTATION
Kim has a clear understanding that she is a physical representative of all the parties involved.
AVAILABILITY
Available in the evenings, weekends and holidays when most borrowers are off work.
LOAN SIGNING
Borrowers will be guided through the documents and the pertinent information will be reviewed.
Error-free document execution including the Notary Public sections with the correct verbiage for California or an Acknowledgement/Jurat will be attached.
Documents are triple-checked to ensure no signatures, initials or dates are missed and forms are completed accurately.
POWER OF ATTORNEY/TRUSTEE
If a borrower has power of attorney or is a trustee, Kim will confirm your preferred signature format prior to the appointment.
right to cancel
The Notice of Right to Cancel will be completed with the correct document and rescission dates.
delivery/packaging
Documents will be returned in an expeditious manner (same day or early the next business day) and packaging will be completed.